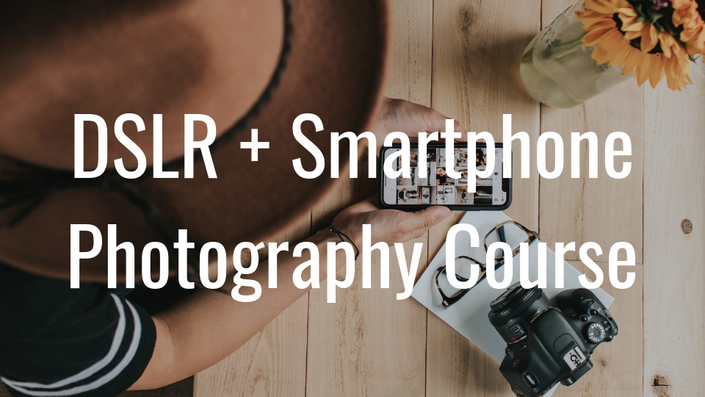 Portraits of Us Photo Course
Full Course: Beginner Smartphone and DSLR Photography For The Mom Who Wants to Document Her Family's Story
Watch Promo
Are you obsessed with taking pictures of your kids, but disappointed with how your photos are turning out?
A few years ago I remember looking through social media and wondering why my photos weren't turning out the way so many others were, regardless of whether I took them with my smartphone or my expensive camera.
Over the last few years I've taught myself everything I can about taking a good picture. I've realized that, like me, most moms want to document their family's story - they just don't know where to start or how to use their camera/smartphone to take images they're proud of.
TAKING BEAUTIFUL, QUALITY IMAGES IS POSSIBLE EVEN IF YOU DON'T HAVE AN EXPENSIVE CAMERA.
You may be using a smartphone or an entry level DSLR, but you don't have to settle for low quality pictures.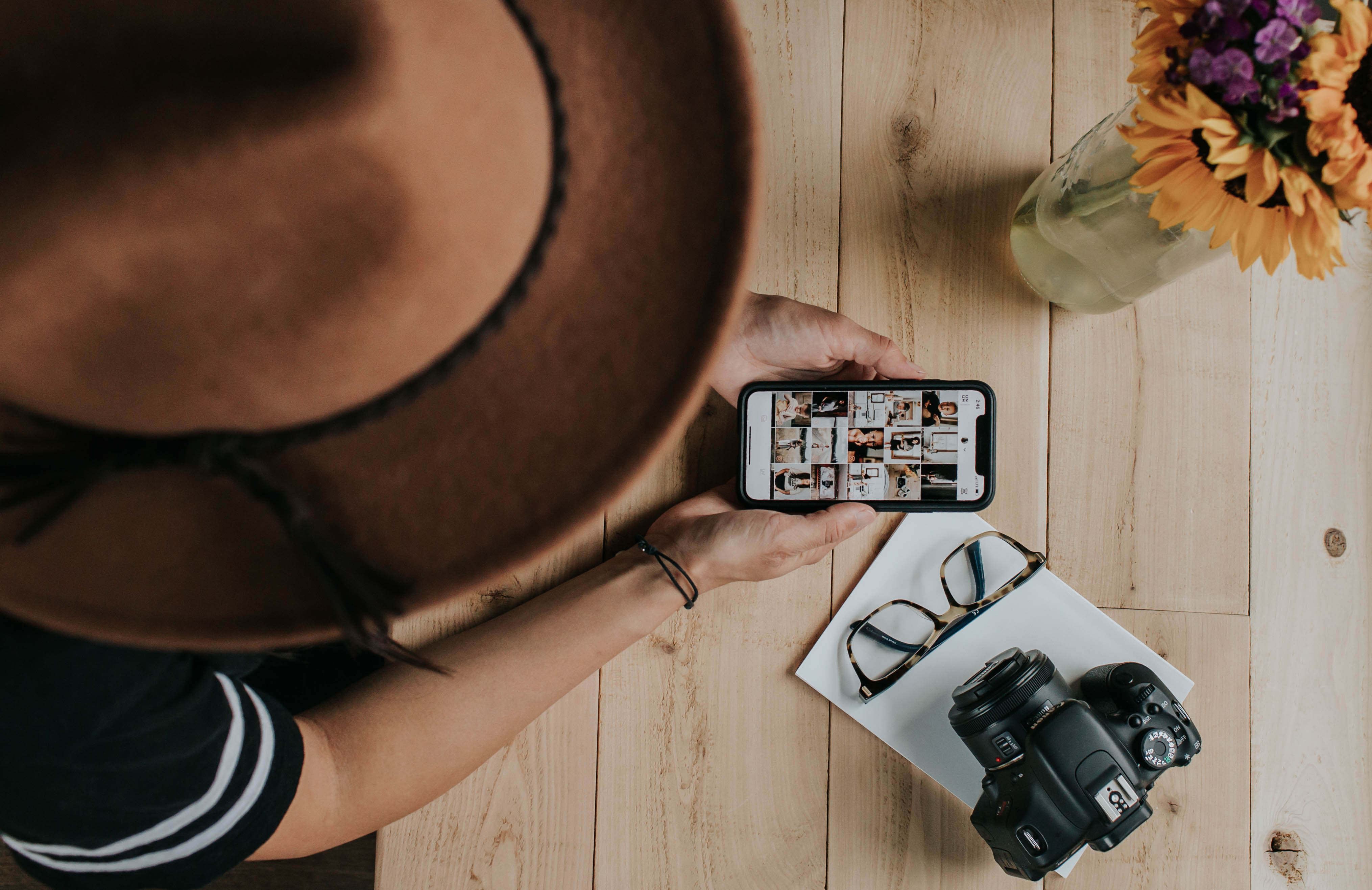 PORTRAITS OF US WILL TEACH YOU HOW TO BE INTENTIONAL IN DOCUMENTING AND TELLING YOUR FAMILY'S STORY.
Your days may be filled with diapers and caffeine, but mama, these ARE the days. This time is so precious.
The act of taking a picture causes us to slow down, to see and take the time to truly be grateful. It keeps our priorities straight and gives us perspective on what's important.
My heart is for you to have images of your everyday that you take yourself, with whatever camera you have available to you, whether it's an old iPhone or an expensive DSLR camera. I want you to see the beauty in your everyday, to live with intention and purpose. I want to empower you take images that you are in love with, that have value, and that tell your family's story.
No one else is going to take these pictures for you. No one else knows what little details you cherish most or which moments are most precious to you.
Portraits of Us is a comprehensive course that will walk you through every step of how to take pictures and equip you to take beautiful photos.
Portraits of Us is designed for busy moms and allows for learning at your own pace with both audio and video tutorials.
This course teaches moms how to photograph their everyday, how to use their smartphone or DSLR cameras, and how to utilize light and be creative in their photography. It includes full editing tutorials for both smartphones and DSLR images.
It will teach you how to photograph your kids at any age, how to take self-portraits with your kids, and how to take your own family photos. It also includes special bonus material like interviews from expert Allie Casazza, blogger Makelle Ahlin, and professional photographer Natalie Greenroyd.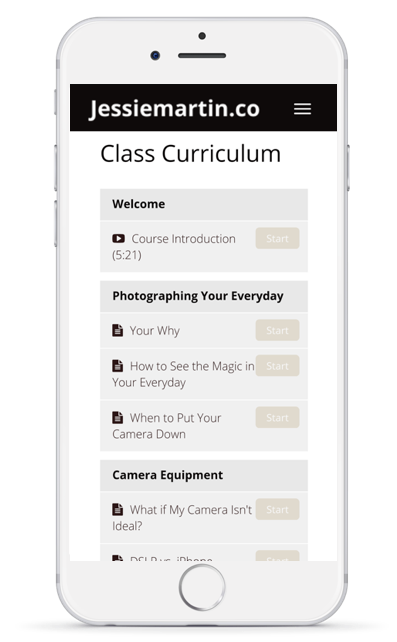 WHAT'S INSIDE THE COURSE?
13 Modules + 2 Bonus Modules

Video Trainings

Audio Trainings

Editing Trainings

PDF downloads

Interviews from other experts + professionals
Photography is a way that we as moms can intentionally look at our everyday lives and say "I see you. I see these blessings, I see these days and these moments, and I am thankful for them, even the hard ones."
WHAT OTHER MOM'S HAVE TO SAY...
I cannot recommend Jessie's Portraits of Us course enough! With help from her email series, I was able to start taking better pictures. But after taking her course, it feels like I've unlocked a whole new level. Not only has the composition of my pictures improved, but editing as well. Her tutorials are so helpful in not only understanding how to edit but why you would want to change certain settings and how it will enhance the picture which is exactly what I needed.
Before this, I was never happy with how my pictures turned out. I'd edit each one until they looked good enough but without a sense of what I was doing and in the end would be frustrated to see how different they all looked. Though I still have room to grow, I feel much more confident in editing and can look at a picture and know how to adjust my own and purchased presets to enhance the picture. Even with poor lighting in our house and lots of yellow tones, I'm still ending up with good quality pictures!
The Portraits of Us course has been immensely beneficial and I've learned so much. It's clear that Jessie put a lot of time into creating the course and as always available for questions. The course is definitely worth the money - it costs less than a mini-photography session and I'll be able to take our own pictures this year.
I plan to put together photo books of each year of my son's life and it makes me so excited to think about how this years is going to look compared to last years and the stories I've been able to capture. Thanks Jessie for teaching me how to preserve the magical and perfectly ordinary moments of motherhood that our family will always be able to look back to!
- Tracy N.

So I bought the big expensive camera and had the latest and greatest smartphone but the photos I was taking of my kids were still not coming out the way I wanted. I tried watching YouTube tutorials and reading manuals but it was way too hard to figure out all the technical stuff. I'm so glad I found Jessie and Portraits of Us because the course gave me the training I needed to get off auto mode on my DSLR and how to take professional looking photos with the camera I had with me all the time. I also learned how to edit the right way using with free tools! I always thought you needed a really expensive program for beautiful pictures.
I'm so grateful that each lesson covered struggle after struggle in a way I would understand. There is so much valuable information in this course, it is worth hundreds more than Jessie is charging. I cherish every photo of my kids now because I realize the years are flying by. My only regret is that I didn't find this earlier.
Krissy E.
Your Instructor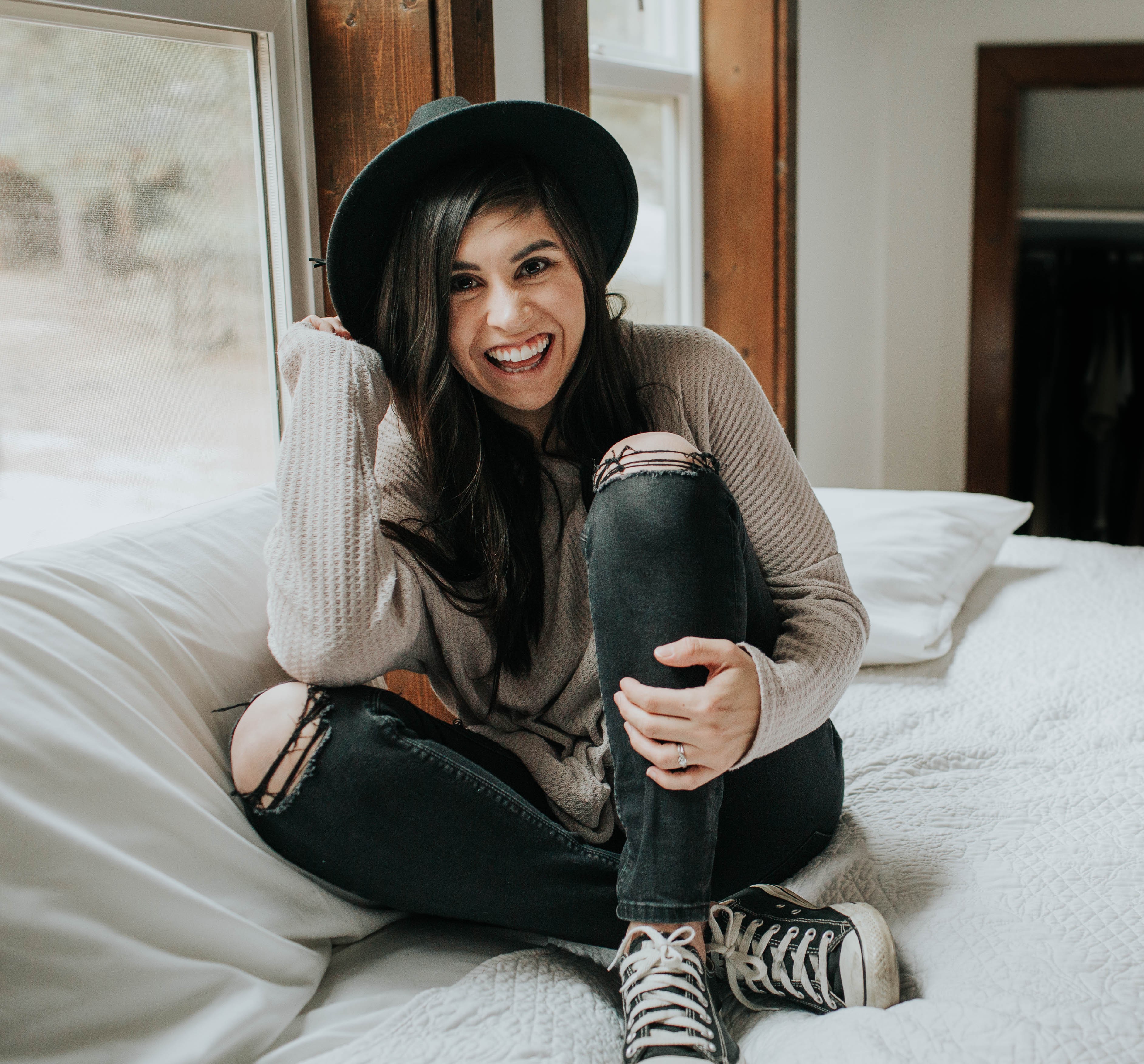 Hello, I'm Jessie!

I am a wife + mama and self-taught photographer. Im passionate about empowering fellow moms to to see how incredible their everyday is and to take beautiful pictures of their families. I teach moms how to apply the same techniques I use as a professional photographer to their own personal photography.
On April 30th, 2017, I took my first picture of my newborn rainbow baby.
My eyes filled with tears and I had this overwhelming feeling that every picture I had ever taken was in preparation for this – for him. He is what this creative part of my heart was made for.
I want this for you, mama. My heart is for you to have beautiful images of your babies to look back on so you can step into those moments over and over again & someday show your kids the story of their childhood.
Course Curriculum
Welcome
Available in days
days after you enroll
Photographing Your Everyday
Available in days
days after you enroll
Camera Equipment
Available in days
days after you enroll
Frequently Asked Questions
How is this course different from others?
Portraits of Us walks you through every area of photography in a comprehensive, step by step way. It incorporates every area of photography and goes through everything you need to know to be successful in taking great photos. Unlike other courses, it is designed specifically for busy moms. Many of the lessons can be listened to on the go and all of the lessons can be viewed and accessed across multiple devices. Everything you need is all in one place, in easy to understand lessons, organized in a simplified way.
When does the course start and finish?
The course starts now and never ends! It is a completely self-paced online course - you decide when you start and when you finish.
How long do I have access to the course?
How does lifetime access sound? After enrolling, you have unlimited access to this course for as long as you like - across any and all devices you own.
What if I am unhappy with the course?
If you're unhappy, I offer a no questions asked 100% refund within 48 hours!
This course is closed for enrollment.