Are you obsessed with taking pictures of your kids, but disappointed with how your photos are turning out?
A few years ago I remember looking through social media and wondering why my photos weren't turning out the way so many others were, regardless of whether I took them with my smartphone or my expensive camera.
Over the last few years I've taught myself everything I can about taking a good picture. I've realized that, like me, most moms want to document their family's story - they just don't know where to start or how to use their camera/smartphone to take images they're proud of.
TAKING BEAUTIFUL, QUALITY IMAGES IS POSSIBLE EVEN IF YOU DON'T HAVE AN EXPENSIVE CAMERA.
You may be using a smartphone or an entry level DSLR, but you don't have to settle for low quality pictures.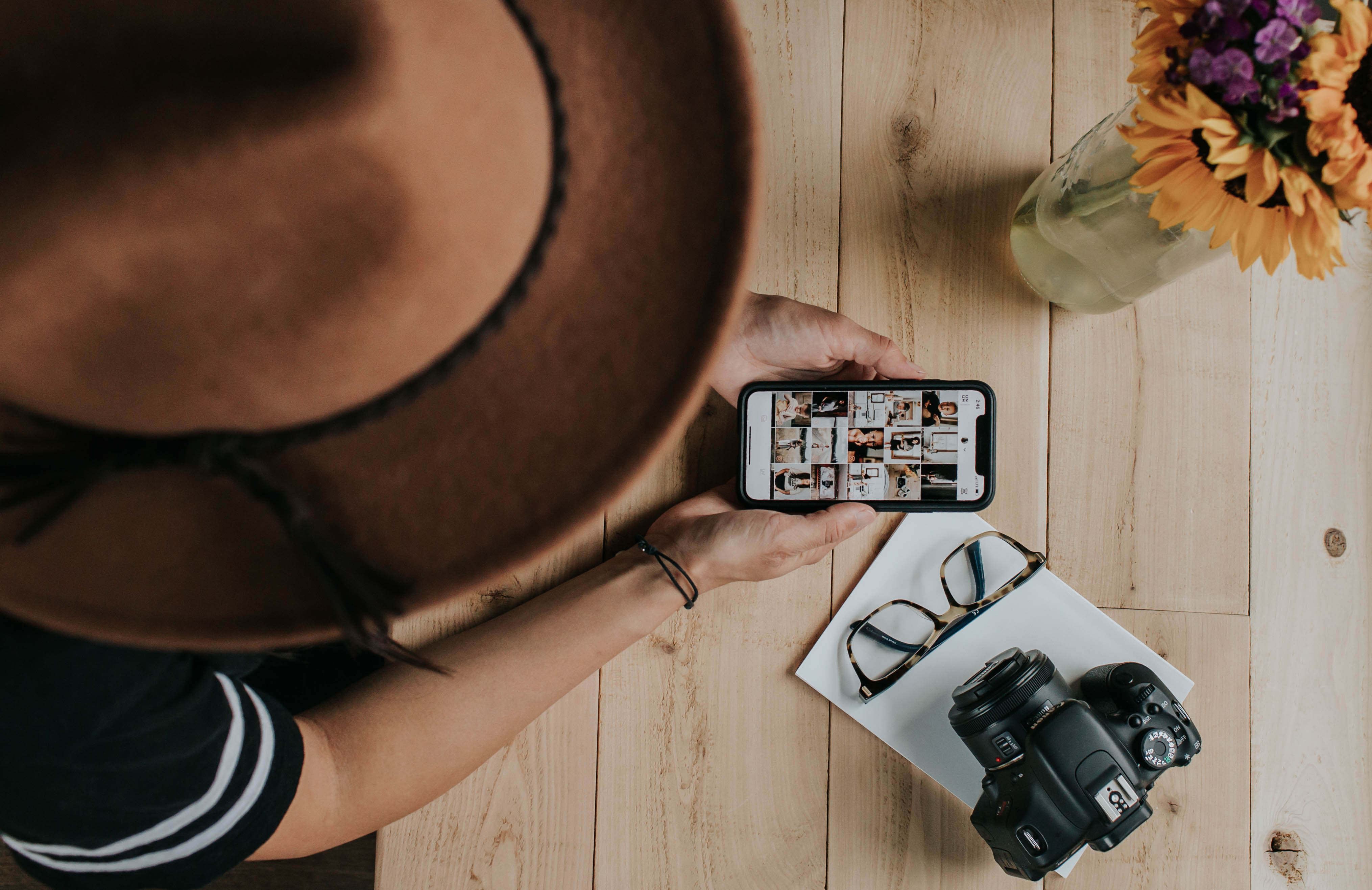 PORTRAITS OF US WILL TEACH YOU HOW TO BE INTENTIONAL IN DOCUMENTING AND TELLING YOUR FAMILY'S STORY.
Your days may be filled with diapers and caffeine, but mama, these ARE the days. This time is so precious.
The act of taking a picture causes us to slow down, to see and take the time to truly be grateful. It keeps our priorities straight and gives us perspective on what's important.
My heart is for you to have images of your everyday that you take yourself, with whatever camera you have available to you, whether it's an old iPhone or an expensive DSLR camera. I want you to see the beauty in your everyday, to live with intention and purpose. I want to empower you take images that you are in love with, that have value, and that tell your family's story.
No one else is going to take these pictures for you. No one else knows what little details you cherish most or which moments are most precious to you.
Portraits of Us is a comprehensive course that will walk you through every step of how to take pictures and equip you to take beautiful photos.
Portraits of Us is designed for busy moms and allows for learning at your own pace with both audio and video tutorials.
This course teaches moms how to photograph their everyday, how to use their smartphone or DSLR cameras, and how to utilize light and be creative in their photography. It includes full editing tutorials for both smartphones and DSLR images.
It will teach you how to photograph your kids at any age, how to take self-portraits with your kids, and how to take your own family photos. It also includes special bonus material like interviews from expert Allie Casazza, blogger Makelle Ahlin, and professional photographer Natalie Greenroyd.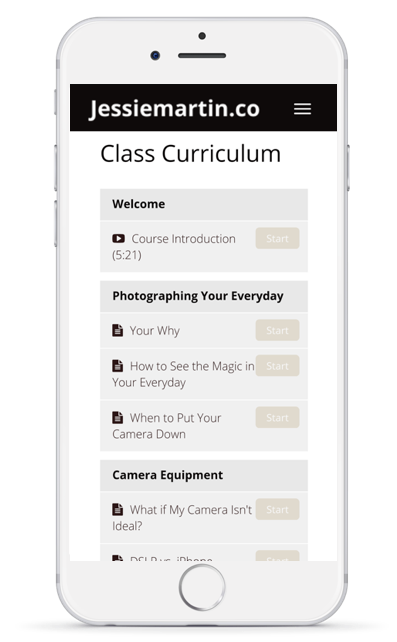 WHAT'S INSIDE THE COURSE?
13 Modules + 2 Bonus Modules

Video Trainings

Audio Trainings

Editing Trainings

PDF downloads

Interviews from other experts + professionals
Photography is a way that we as moms can intentionally look at our everyday lives and say "I see you. I see these blessings, I see these days and these moments, and I am thankful for them, even the hard ones."