This is the DSLR only portrion of the fullPortraits of Us course.
Do you have a big fancy camera with no idea how to use it? Have you pulled it out lately or is it crammed in the back of your closet because it's too overwhelming?
Over the last few years I've taught myself everything I can about taking a good picture. I've realized that, like me, most moms want to document their family's story - they just don't know where to start or how to use their DSLRs to take images they're proud of. Learning to use a DSLR can feel super overwhelming, but it doesn't have to be!
This is the nitty-gritty beginners guide to DSLR photography. This course is geared towards busy moms who want a simplified, quick-start guide to taking pictures with the big fancy camera they invested in. It simplifies the learning process and will give you all the information you need to start using manual mode!

PORTRAITS OF US: THE DSLR ONLY COURSE IS EVERYTHING YOU NEED TO TAKE BEAUTIFUL, QUALITY IMAGES WITH YOUR CAMERA.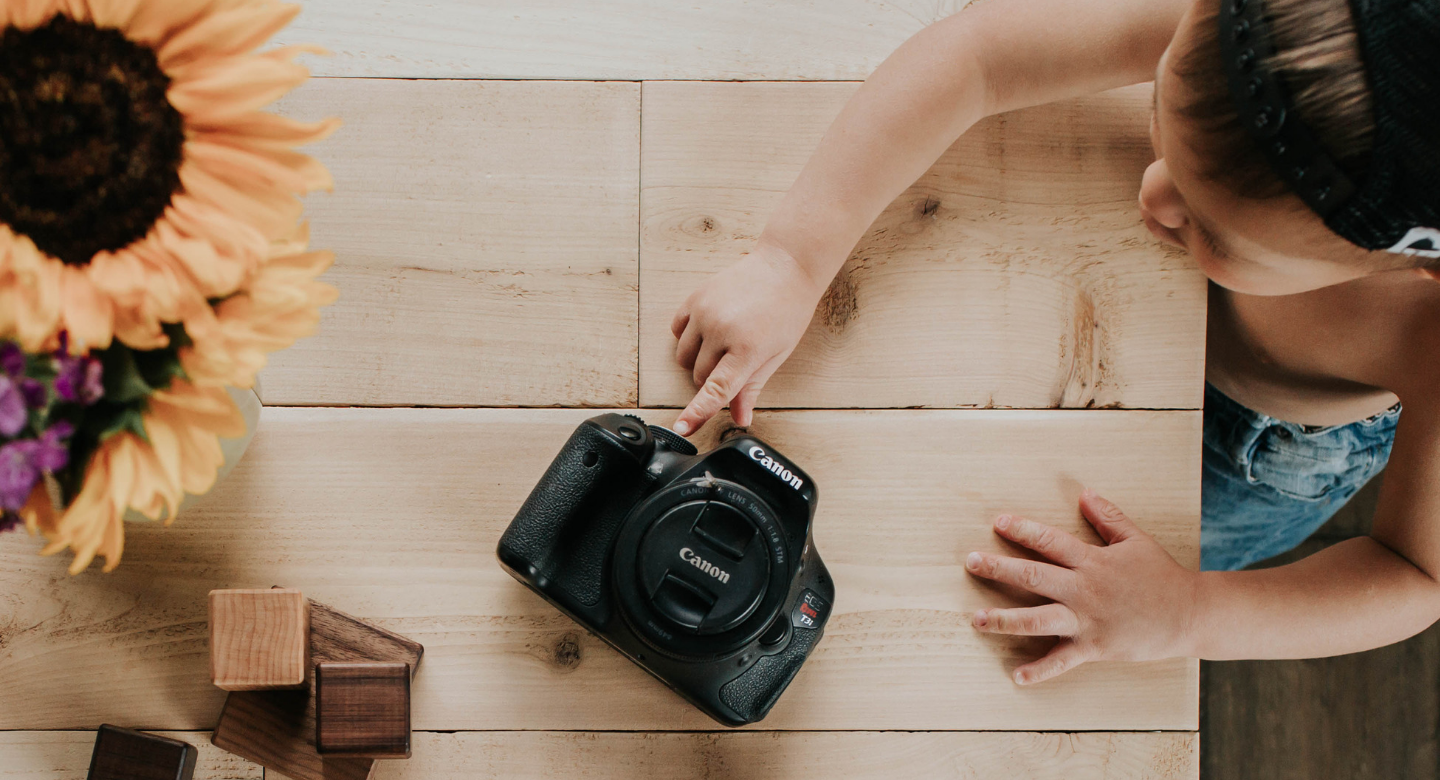 THIS DSLR MINI COURSE WILL TEACH YOU HOW TO BE INTENTIONAL IN DOCUMENTING AND TELLING YOUR FAMILY'S STORY.
Your days may be filled with diapers and caffeine, but mama, these ARE the days. This time is so precious.
The act of taking a picture causes us to slow down, to see and take the time to truly be grateful. It keeps our priorities straight and gives us perspective on what's important.
My heart is for you to have images of your everyday. I want you to see the beauty in your days and to live with intention and purpose. I want to empower you take images that you are in love with, that have value, and that tell your family's story.
No one else is going to take these pictures for you. No one else knows what little details you cherish most or which moments are most precious to you.
This course will walk you through every step of how to take pictures and equip you to take beautiful photos with your DSLR.
This DSLR course is designed for busy moms and allows for learning at your own pace with both audio and video tutorials.
This course teaches moms how to photograph their everyday, how to use their DSLR to its full potential, and how to utilize light and be creative in their photography. It also includes an in depth intro to Lightroom (the desktop version) with editing tutorials.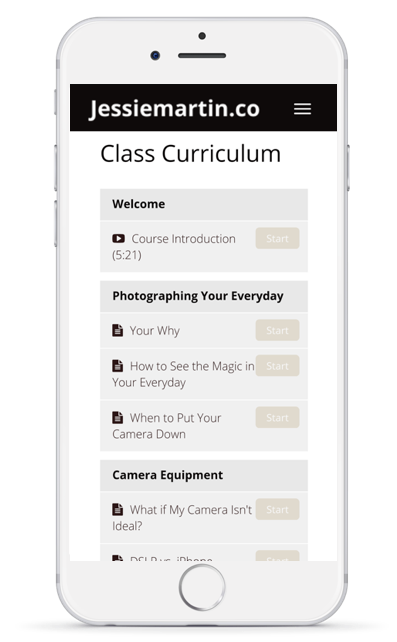 WHAT'S INSIDE THE COURSE?
---
Photography is a way that we as moms can intentionally look at our everyday lives and say "I see you. I see these blessings, I see these days and these moments, and I am thankful for them, even the hard ones."